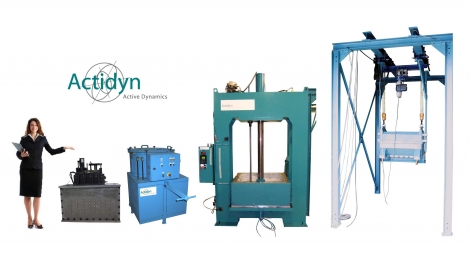 The quality of the preparation process surrounding your model is an essential factor of success of your geotechnical modelling experiment. Having a perfect and intimate understanding of your geotechnical modelling needs, Actidyn is the supplier of choice of the entire range of your geotechnical accessories.
Choosing Actidyn accessories means that:
you are making one budgetary bundle of all your geotechnical modeling needs ensuring the lowest overall cost;
you are simplifying the task of managing your investment and save huge amounts of time thanks to:

our one-stop solution for all your needs;
Actidyn being the unique provider to understand the demanding needs of an elite geotechnical world;
an all-in-one maintenance solution;

you are using made-to-size accessories, carefully crafted to work with one another and fit exactly your centrifuge. You are not just creating models and simulating geotechnocal phenomena, you are playing out a geotechnical concert with the Amatius, Stradivari us and Guarnerius of geotechnical instruments.
Your time and your reputation and image towards your team and other departments of your organization are well worth it.
1-g EquipmentIn-Flight Equipment
Vaccum clay mixers -
Consolidation systems -
On-ground sand rainersControlled Tooling Systems for geotechnical centrifuges -
Earthquake simulators for geotechnical centrifuges -
Penetrometers -
Containers -
In-flight sand-hoppers