DATAPHYSICS Controlers and Analyzers: a partnership to meet your needs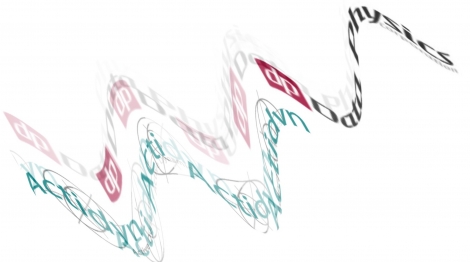 What is it you require from your Vibration Control and Analysis System? Is it Speed, Accuracy, Calculation Power? DATAPHYSICS products offer all this and much more. This is why for over a decade now ACTIDYN has chosen to broaden our global offering by expanding our product line to the field of Vibration Control and Analysis in partnership with DATAPHYSICS. As in all things we have chosen to team up with the leader, DATAPHYSICS.
DATAPHYSICS might be small in size but is a giant from within and enjoys a truly immense worldwide reputation. Headquartered in California's Silicon Valley, it designs and produces Analyzers , Shakers, Controllers as well as related equipment.
Since 1984, when DATAPHYSICS introduced the first vibration controller in a PC, DATAPHYSICS continues to introduce innovations in signal processing for the noise and vibration community. Building on the success of ABACUS and SignalCalc QUATTRO, the ultra-portable, cost effective signal analyzer, our SignalStar vibration controllers and SignalForce Shakers offer a new standard in performance and reliability.
DATAPHYSICS offers three Vibration Controllers and Infinite Testing Possibilities. With DATAPHYSICS and ACTIDYN, the industry standard just got better. SignalStar shaker controllers combine the power of a distributed DSP architecture and the acclaimed Data Physics control algorithms delivering uncompromised control performance with greater than 120 dB of dynamic range, control frequency ranges of up to 20 kHz and up to 1000 channels.
Scalar offers single shaker vibration control with up to 8 input channels, Vector provides advanced single shaker control capabilities for up to 32 input channels, and Matrix supports both high channel count (up to 1000 channels) single shaker control and multi shaker control. No matter what your testing needs, there is a matching controller in the SignalStar family.
DATAPHYSICS SignalCalc Dynamic Signal Analyzers provide highly accurate measurements in the time, frequency, amplitude, and order domains. You can choose a range of hardware platforms from the pocket-sized ACE to the new Abacus combined with your preferred computer platform to configure a state-of-the-art solution for any dynamic signal analysis application. SignalCalc dynamic signal analyzers offer connectivity across networks and applications, consistency of the intuitive user interface design across all products, and compatibility of data and results with industry standards ensuring efficient interchange with other popular design and analysis programs.
The large range of measurement and analysis software solutions cater to every application in dynamic signal analysis. The modularity allows you to configure a system with only the software required for your application – optimum performance for minimum investment.